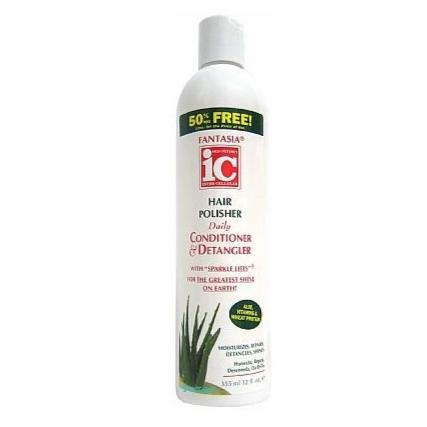 IC FANTASIA HAIR POLISHER DAILY CONDITIONER & DETANGLER, 355 ML
IC Fantasia Hair Polisher Daily Conditioner and Detangler by Fantasia is a daily conditioning regimen that moisturizes, repairs and lubricates dull, dry hair.
Detangles hair for easy wet or dry combing with terrific shine. No alcohol, no drying or flaking and no build-up. Great hair control and manageability
"Sensitivity respect, dialogue with the customer it is important very satisfied with the proposal and the result."
"Best in Stockholm by far! Sickly good customer service and Vivat helps wherever she can! Be blessed"