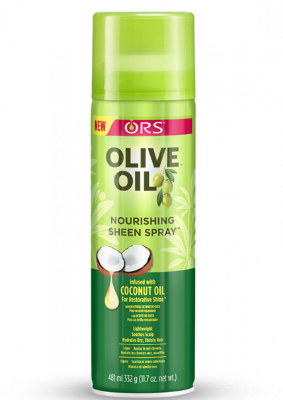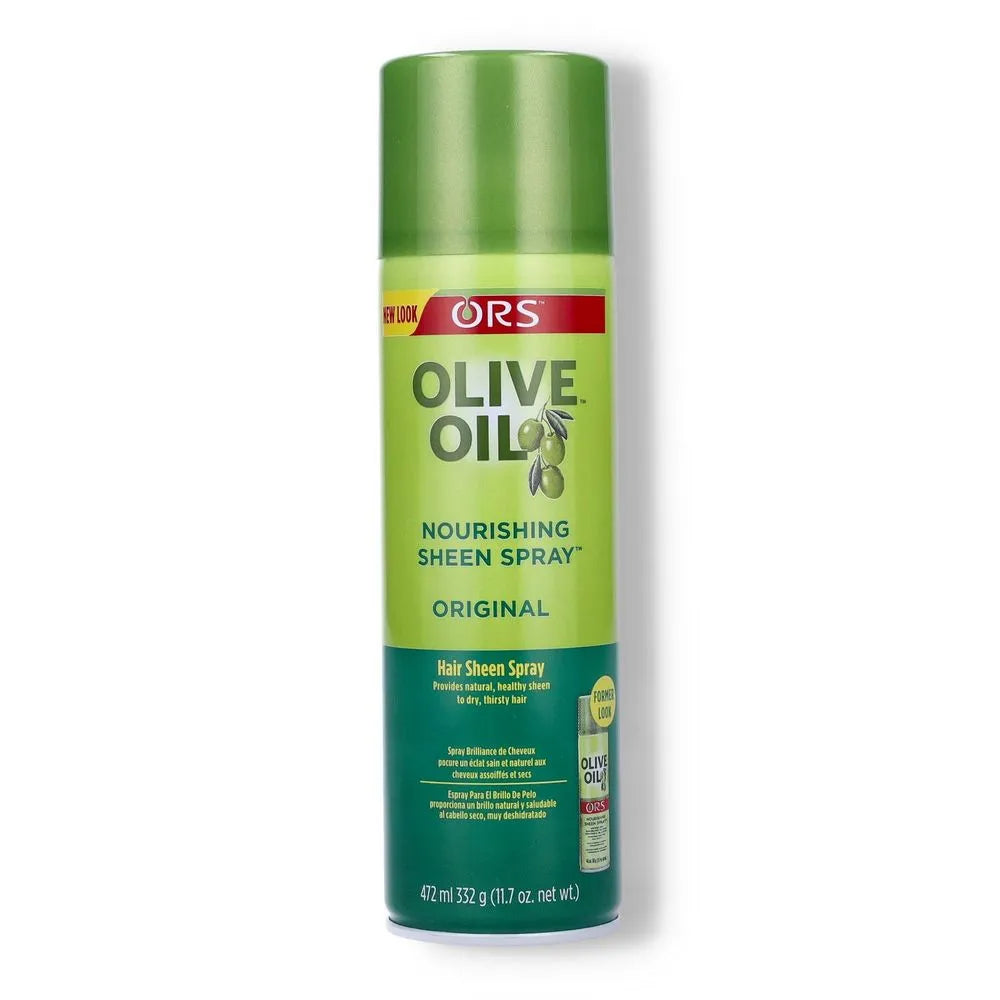 ORS Olive Nourishing Sheen Spray
The Olive Oil Nourishing Sheen Spray adds a beautiful shine without weighing down the hair, while restoring the hair natural balance. For over 5000 years Olive Oil has been used as a healing elixir. Proclaimed as liquid gold, Olive Oil is rich in essential fatty acids that impart moisture directly into the scalp and hair shaft. ORS Olive Oil Nourishing Sheen
Spray is a non-greasy sheen enhancer created to restore the hair natural moisture balance. A blend of Vitamin E, Olive Oil, and herbal extracts provide new life to all hair textures. This product is free of fluorocarbons and drying alcohols. It won't fog or bead like other sheen sprays, and it will not weigh hair down.


Use daily for added luster and softness.
Helps to lock-in moisture for any textured hair style.
Use on braids to add a healthy sheen.
Perfect For - Hair lacking luster and shine.
"Sensitivity respect, dialogue with the customer it is important very satisfied with the proposal and the result."
"Best in Stockholm by far! Sickly good customer service and Vivat helps wherever she can! Be blessed"